Interior and Exterior Lighting Upgrades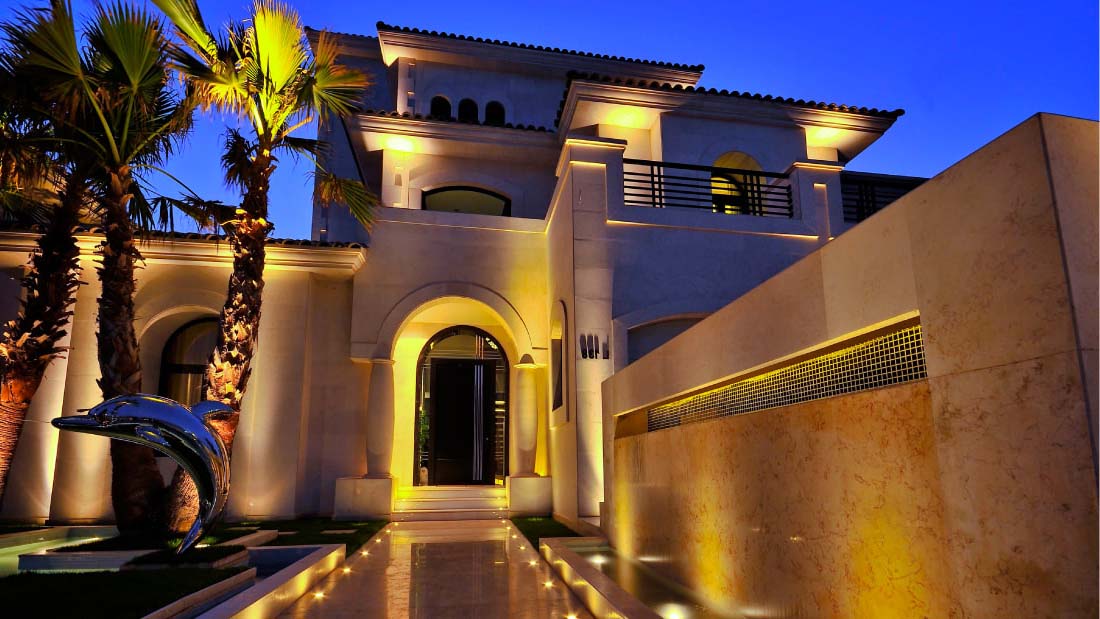 Interior and exterior lighting upgrades are often thought of as a way to boost curb appeal. But, they can also improve safety and security, reduce energy bills, and qualify for rebates.
Entryways, foyers and other spaces are perfect for bolder lighting fixture designs. With the right fixtures, they can become one of your home's most exciting features that potential homebuyers will take notice of.
Curb Appeal
When it comes to selling your home, the first impression is everything. If a potential buyer sees a well-maintained, attractive exterior that conveys a welcoming and inviting vibe, it may be enough to get them interested in scheduling a showing.
While some curb appeal upgrades require a significant investment, there are also many cost-effective options to consider. These may include a fresh coat of paint, simple landscaping and other outdoor improvements like lighting and accent features.
New landscaping is one of the most effective ways to improve your home's curb appeal. New flower beds, shrubs and plants will add a pop of color to your property and frame the house well. For optimal results, choose colors and plant varieties that complement the style of your home's exterior. For example, red shutters look great with a rustic wood exterior and shades of blue accentuate a beach cottage.
Light fixtures like porch lights, pendants and lanterns are another way to elevate your home's curb appeal. These fixtures provide illumination to your walkways and can highlight a beautiful tree or blooming bush. Replace dated light fixtures with brighter, more energy-efficient versions. For a classic, elegant look, opt for oil-rubbed bronze finishes while brushed nickel is more modern.
Finally, don't forget to touch up the little things that can make a big difference, such as replacing old house numbers or a dented mailbox. Even a new, simple wreath on the front door can add a welcome finishing touch to your home's facade. These small changes will help your home look brand new and increase its overall value.
Safety
A well-lit home or business increases safety by deterring criminals, improving security video footage and ensuring that people can see where they are going. This helps to prevent accidents that can be caused by tripping over curbs, walking into walls or stepping in pet waste. Well-lit areas also make it easier to spot obstacles that could pose a danger to someone such as uneven sidewalks or stairs.
An upgrade to LED lighting can also provide a cost-effective way for businesses to improve their safety, visibility and profitability. Car dealerships, shopping centers and retail property managers can use this new technology to increase nighttime sales, decrease energy usage, improve image for security cameras and retain customer loyalty.
Schools and other facilities can benefit from the improved safety that comes with new LED lighting as well. Upgrading metal halides with high-efficiency LEDs can create brighter parking lots, exterior walls and entrances while reducing maintenance costs. These upgrades can also help schools to save on energy costs, meet ENERGY STAR certification standards and qualify for rebates.
A well-designed exterior lighting system can improve the beauty of your home and boost your home's value. It can also reduce your electricity bills and keep you safe by preventing burglaries or other unwanted incidents. Uplighting trees, using motion sensors and timers, and installing light shields can all help to reduce your energy consumption while creating a safer space for you to enjoy outside.
Electrician Delray Beach can help you choose the best lighting upgrades for your needs and create a plan that fits with the architecture of your home. They can also perform regular maintenance to ensure that all the lights are in good working order and not causing glare or flickering. In addition, they can check for broken bulbs and other potential hazards such as exposed live wiring.
Security
Upgrading to LED lighting offers a great return on investment for business owners. Brighter exterior lighting deters crime, gives better images for security cameras and creates a safe environment for employees, customers and visitors to enjoy. Ampi Electric Inc. offers onsite evaluations, audits and surveys for your commercial property as well as design services to help maximize your ROI on new exterior lighting or an upgrade to an existing system.
Homeowners can benefit from a wide range of security benefits from exterior lighting upgrades as well. Poorly lit homes are more attractive targets for thieves, vandals and home intruders because they make it easier to move around a house without being seen. Adding perimeter lighting, motion-sensing lights and remote operated smart fixtures can be a cost-effective way to beef up home security.
For businesses, installing efficient high-performance exterior LED site lighting makes areas safer for shoppers and provides a more inviting experience for employees. Improved visibility from well-lit areas deters crime, increases nighttime sales and bolsters employee morale while creating energy savings. Upgrading to an outdoor lighting controls system enables shopping centers to adjust lighting schedules remotely from anywhere. We work with your site operations team to achieve optimal results without affecting the shopping experience.
Energy Efficiency
Lighting upgrades are one of the easiest ways to improve energy efficiency. Replacing halogen or metal halide lights with LEDs cuts electricity usage by half and extends bulb life by about twice as long. Leaving outdoor lights on for long periods can add up to big energy bills, but adding motion sensors or timers to your lighting system can help keep your electric costs down by turning the lights off when you're not in the area.
Besides cutting your utility costs, exterior lighting upgrades can also make your outdoor areas safer and more attractive. Well-lit spaces are easier to navigate at night and give people a sense of security, especially when walking around after dark or in inclement weather. Proper lighting can also prevent tripping over curbs, slipping on wet surfaces or running into obstacles, and it gives criminals fewer places to hide.
Upgrading to energy-efficient lighting in your business can lower your monthly electricity bill and qualify you for rebates. Upgrading to LEDs can provide a quick return on investment, reduce maintenance expenses and increase your facility's visibility in the community. A free lighting audit by Ampi Electric Inc. will find the best fit for your building and help you maximize your ROI.
Homeowners can also benefit from layered lighting in their homes with both general and task lighting to make spaces more functional. For instance, a kitchen can be made more functional and inviting with LED under cabinet lighting. Layered lighting is also a great way to show off special features like a fireplace, fountain or pool. The right lighting can help your home stand out from the rest while boosting its value in the real estate market.
Maintenance
Keeping lighting systems clean helps maintain their luster and functionality. This includes the exterior lights of your home, driveway, patio, and other outdoor areas. They help highlight landscaping, fire pits, fountains, walkways, and fencing for a look that's both beautiful and functional.
For cars, a well-lit vehicle is less likely to have dirty headlights that can reduce visibility at night. A quick replacement of dim or dead bulbs is also essential for safe driving to limit pullovers and tickets from nonfunctioning headlights and taillights.
If you choose to replace your existing lighting system with new LED fixtures, you may be eligible for energy incentives and lower utility bills. Additionally, LEDs often require fewer fixtures than the old fixtures did to achieve similar light output. This reduced installation cost also saves on upfront costs for the project. The lowered cost and improved light output will pay for themselves over time.
Interior and exterior lighting upgrades are often thought of as a way to boost curb appeal. But, they can also improve safety and security, reduce energy bills, and qualify for rebates. Entryways, foyers and other spaces are perfect for bolder lighting fixture designs. With the right fixtures, they can become one of your home's most…
Recent Comments
No comments to show.